CTO industries Co., LTD. was established in 2001 in Dongcheng, Dongguan. Our company focuses mainly on the manufacturing of precision parts. Through our modern form of company structure we are also capable of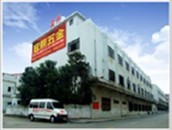 consolidation with developing, manufacturing, assembling, service and marketing (sales) under one umbrella. Our branch spectrum includes mechanical industry, space & aviation industry, telecommunications industry, optoelectronics and laser industry, electrical and electronic industry, medical industry, automation industry as well as a series of specialized industries.
Our priority principle since the company's establishment is: vocational and advanced training for our appreciated employees, high level in innovation willingness as well as superior quality and cost-conscious thinking and working. We know exactly from our experiences that the most important results realised by all our work "is satisfied customers". In order to fulfil the permanent requirements for quality from our customers from different branches as well as quick movement of orders received, we have an impressive machining centre available. And this consists of precision production machines from within Asia and overseas.